Mac-Klean Muskoka-Barrie-Orillia-Midlands | Outdoor Cleaning Services
Sep 6
Mac-Klean offers one of the best outdoor cleaning service for Muskoka, Barrie, Midlands, Orillia and area in Ontario. Locally owned and operated,  we service Barrie, Orillia, Midlands, and the surrounding area, and provide residential and commercial exterior cleaning services, including house detailing and siding washing.
Mac-Klean uses a 5 stage water purification system where the water used has been filtered through our system to remove all impurities leaving us pure water. This method is eco friendly and chemical free which will not harm your gardens during any detailing service. It's also the best way to leave a streak-free clean for every job our window cleaners complete.
Living in Orillia, Midlands, Barrie  or Muskoka is amazing. Unfortunately, your home's appearance is at the mercy of the Canadian elements. Elements that can leave your home or business looking less than pristine in any season.
Let Mac-Klean provide you with a free quote for your commercial or residential property exterior cleaning services today. Whether you're looking for a one-time spring/fall clean or are interested in regularly scheduled weekly, monthly or seasonal cleaning. Our team of professional exterior cleaners is committed to providing a thorough clean every time. With a reputation built on exceeding customer satisfaction, we are proud to offer the following services: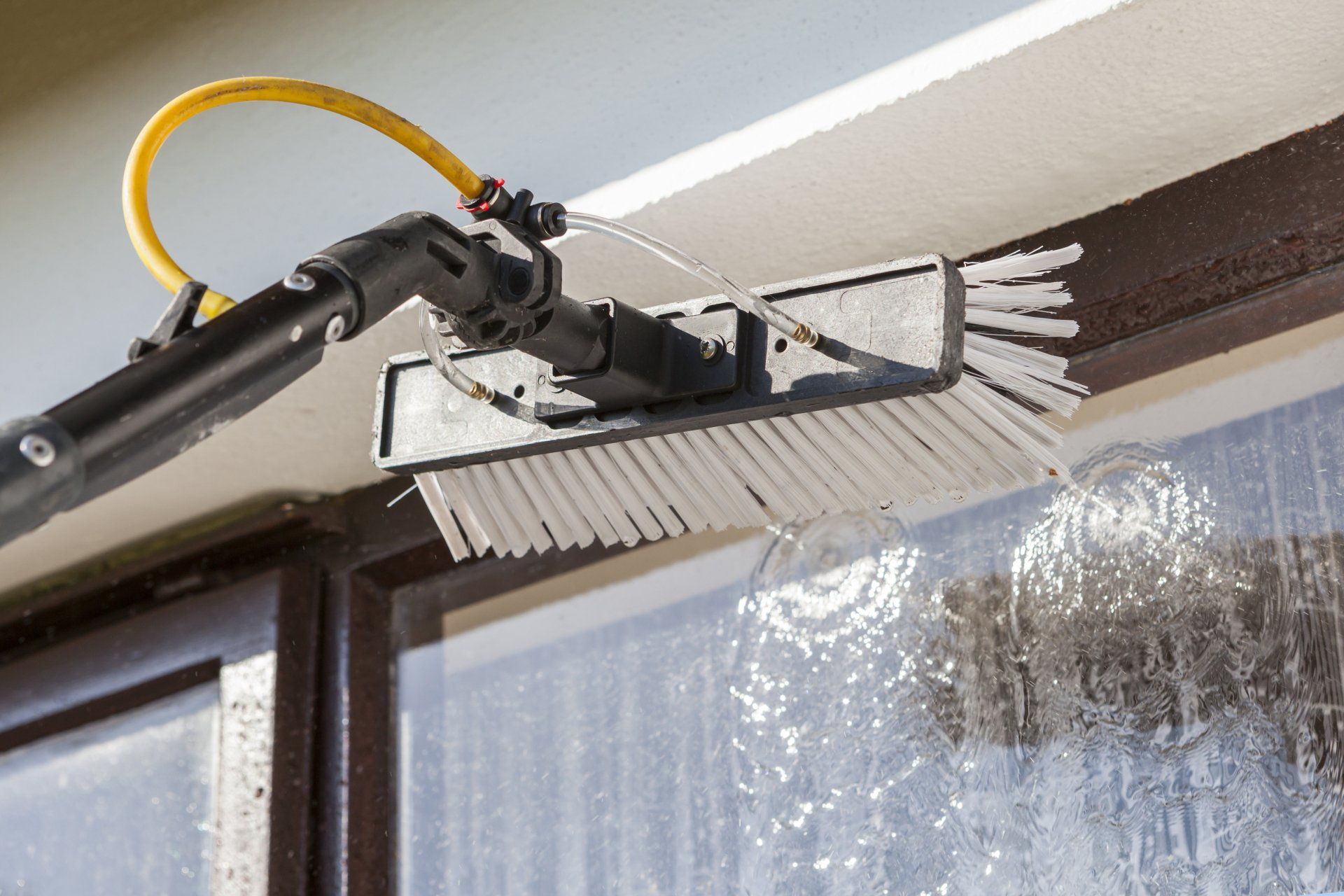 Window Cleaning Barrie/Muskoka & Area
Windows are an integral part of any residential or commercial building. But window cleaning can be a tedious and potentially dangerous endeavor. The window cleaners at Mac-Klean use a pure water system and eco-friendly products to provide Barrie and area home and business owners a streak-free clean.
Maintain the dependability and longevity of your windows through regular window cleaning. All our team needs is a source of running water and an outside power source. If you have questions or would like to schedule a free estimate. Please feel free to contact our window cleaning company today.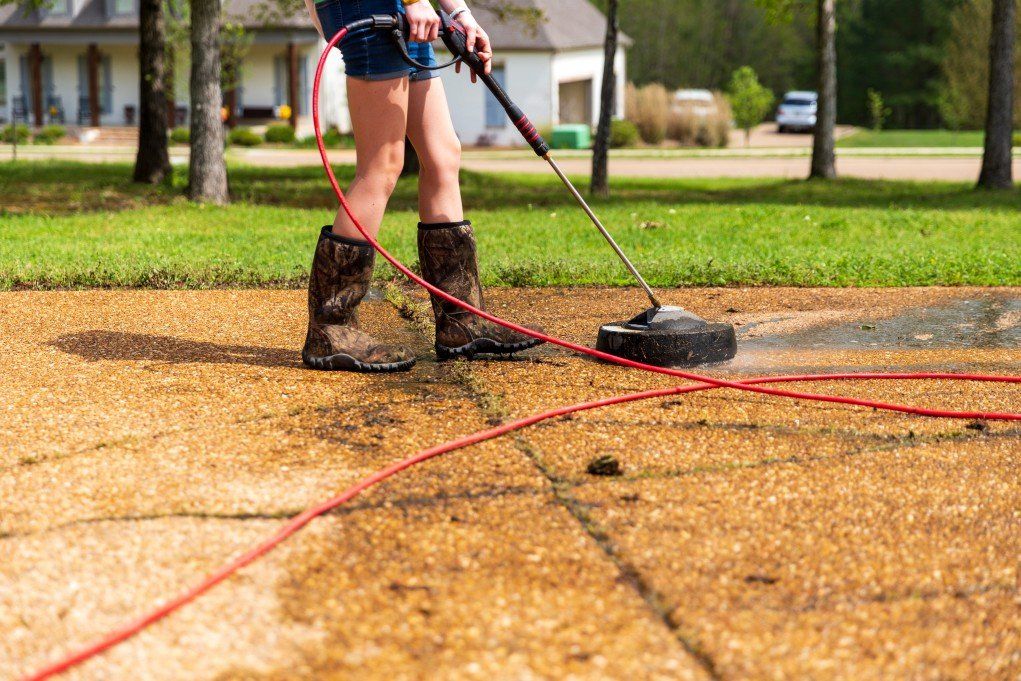 Pressure Washing Midlands/Orillia & Area
Harness the power of pressure washing and contact the professional power washers at Mac-Klean.
Our team is trained to ensure that your Muskoka area residential or commercial property has the sidewalk appeal you strive to maintain.
Pressure washing is the best way to rid surfaces of mould, dust, dirt, and grime. Transform driveways, patios, decks, and vinyl siding to their original state without breaking the bank.
The pressure washers at Mac-Klean know what velocity to use to ensure no damage to structures while still achieving that deep clean.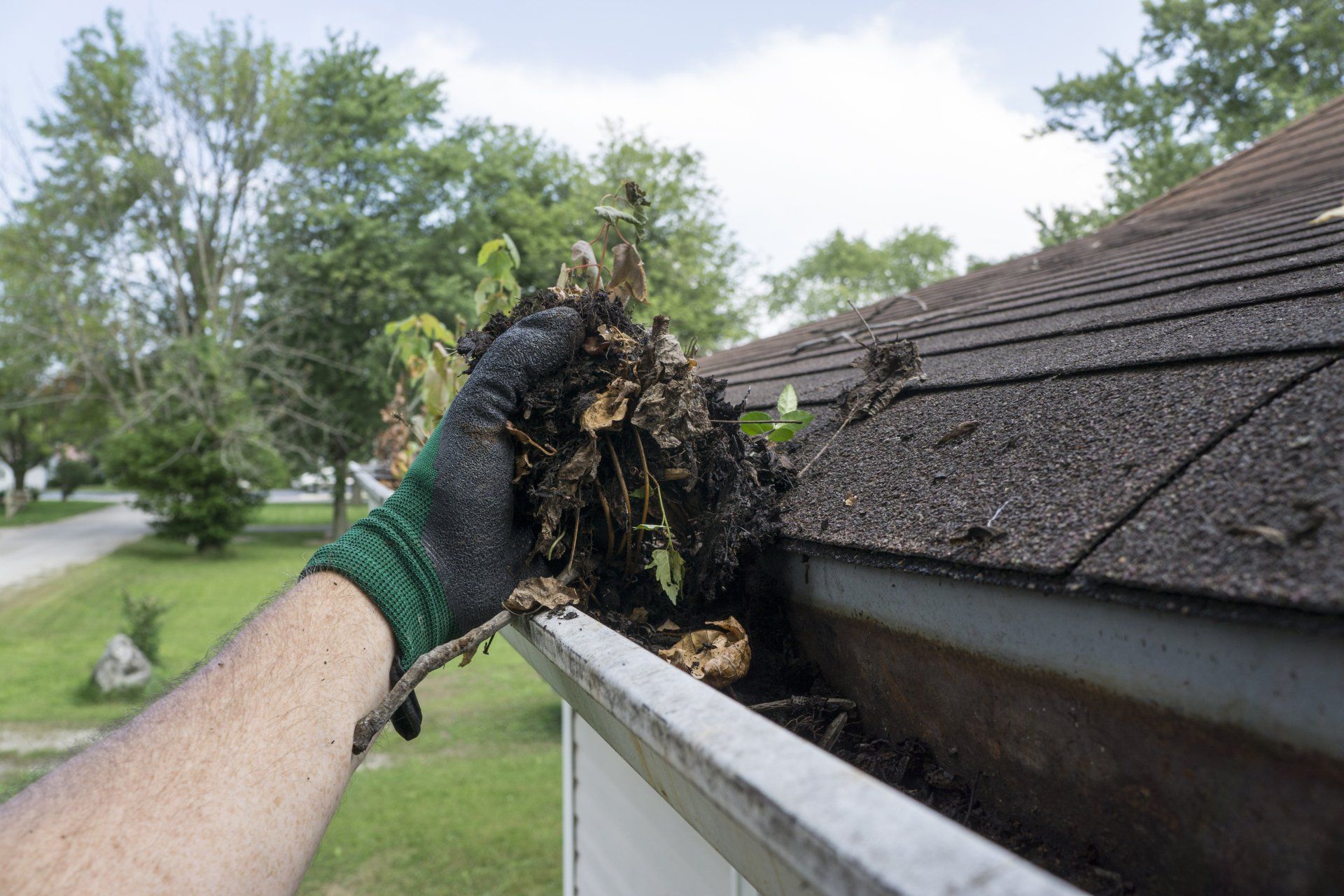 Gutter Cleaning Barrie/Severn & Area
Gutters are the difference between leaky roofs, flooded basements, and a dry, structurally sound building.
Clogged eavestroughs not only have the potential to cause expensive damage to your property.
But if you don't take the time for gutter cleaning, you run the risk of bacteria, mould, and unmentionables that could cause your loved ones or customers to become ill.
Clogged gutters result in overflowing downspouts. But gutter cleaning is a filthy and demanding job. Busy home and business owners don't always have time. So save yourself the hassle, the gloves, and the bucket, and let our gutter cleaning service experts handle the mess for you.
We take the time to clean your gutters thoroughly and take care not to damage or dent your eaves.
Proud to offer a number of packages and one-time gutter cleaning services, contact us today for your free quote.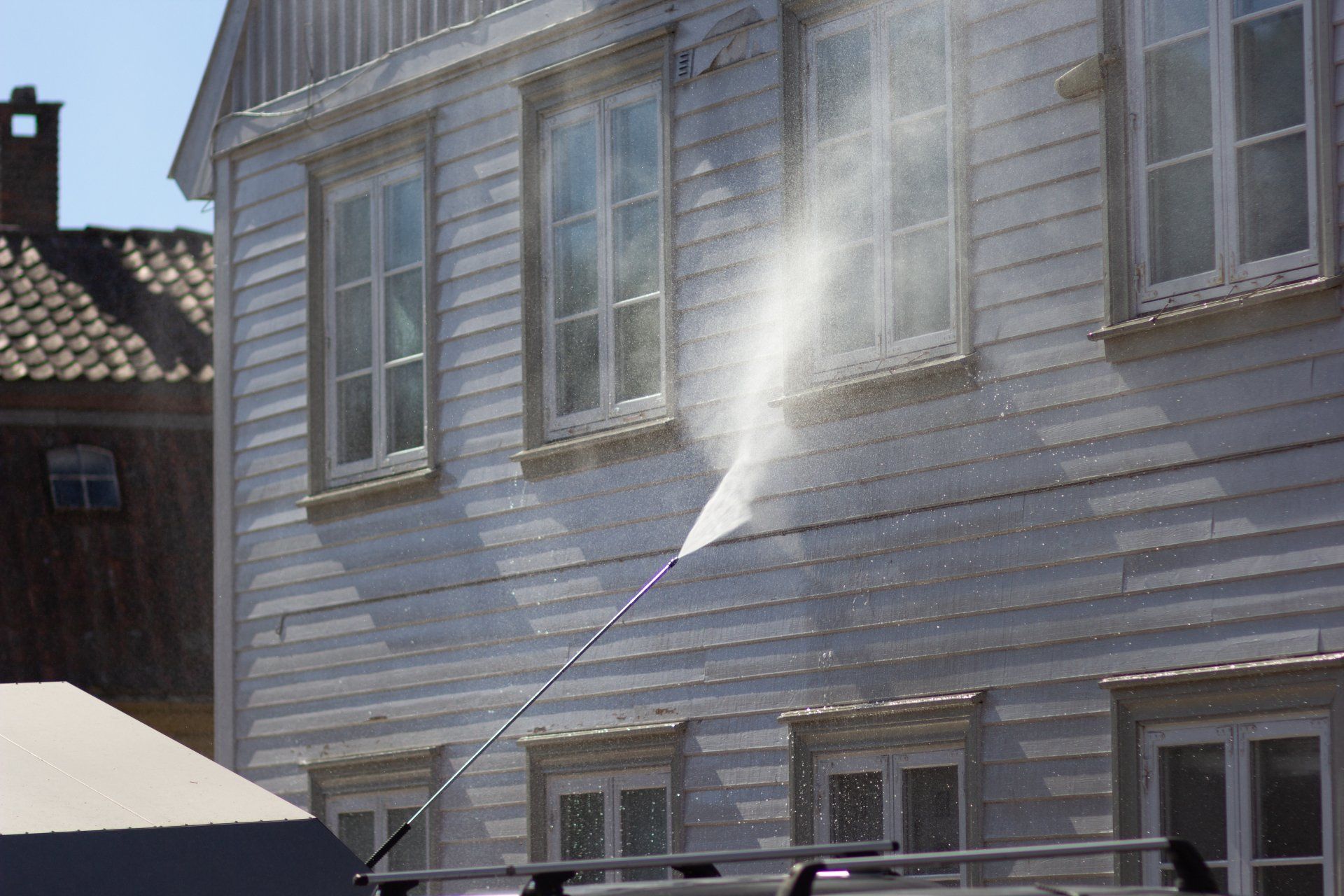 Window cleaning is a necessary but thankless job for home and business owners. A task that needs to be done on a regular basis for a few reasons, including:
Prevent Glass Degradation
Enhance Your Home Or Business's Curb Appeal
Improve Air Quality
More Efficient Interior Heating & Cooling
Increase Natural Light & A Clear View

For many, it's not a matter of neglect but lacking time. That's why hiring the professional window cleaners at Mac-Klean is the ideal option.
We understand how hectic life gets and work around your schedule. With several seasonal and one-time packages available.
If you live in the Muskoka, Barrie, or Midland area and are looking for the best window cleaning company near me. Give us a call or fill out a contact form today and book your cleaning now.
Things To Do In Muskoka-Barrie-Orillia-Midlands
Muskoka-Barrie-Orillia-Midlands News